Providing Southeast Wisconsin With Complete Plumbing, Heating, Air Conditioning and Refrigeration Services
Our competitors have often asked if the drop of water on the side of our trucks represents a leak after we've completed our jobs. Actually, that drop represents the "tear of joy" our customers have from choosing our experienced team to take care of their plumbing, air conditioning, heating and refrigeration needs.
We service Racine, Kenosha, Milwaukee and the surrounding areas with full-service Plumbing, HVAC and Refrigeration repairs and installations. Our many years of combined experience offers our clients the trust that we have the knowledge and experience to perform your repair or installation. No job is too big or too small for our crew. We work with all clients including residential, commercial, industrial, property management, schools, government buildings or other real estate holdings. With our wide range of services, you can count on us to handle all of your mechanical needs.
Extreme situations require a committed response, so we are on call and ready to help you 24/7/365. Don't wait for a problem to go from just bad to completely out of control. We are committed to servicing your needs in the most efficient and cost-conscious ways possible.
We Provide Expertise in Full-Service:
Plumbing
Air Conditioning
Heating
Refrigeration
We Service Areas In or Around:
Racine
Kenosha
Milwaukee
Waukesha
Our talented and educated team is ready to assist southeastern Wisconsin, 24/7/365. Contact us to start working on your service related issues today.
Financing:
Building Waters is proud to provide financing through Payzer.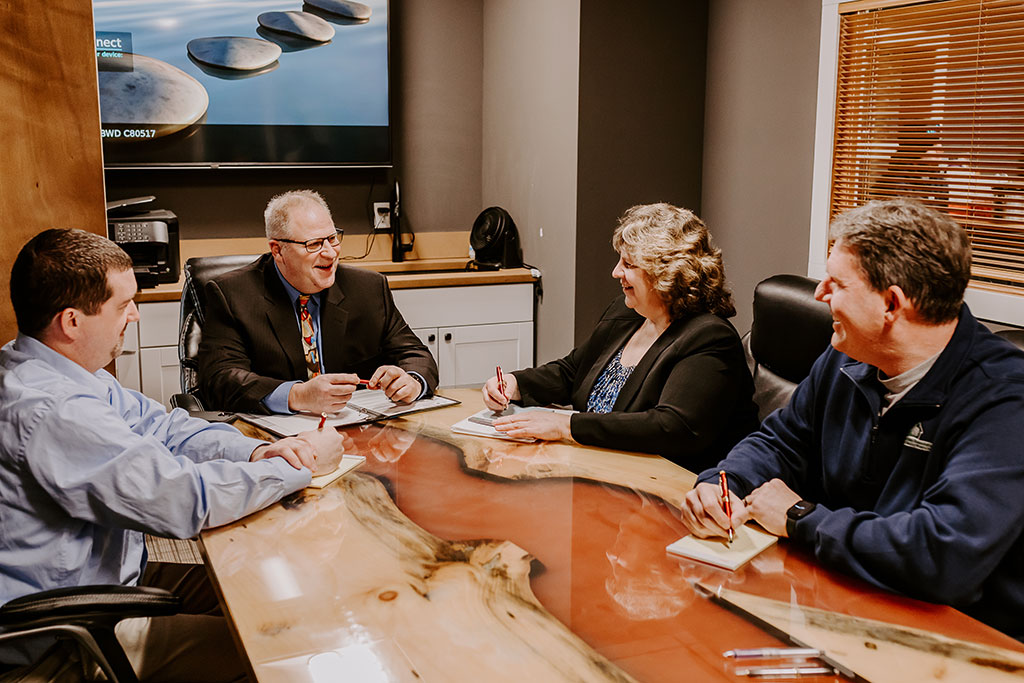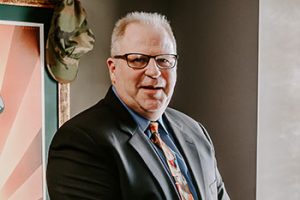 Wesley
Owner and Founder of Building Waters
Wesley founded Building Waters, Inc back in 2011 after working in the plumbing industry for over 30 years. He is a master plumber and holds a commercial plumbing inspectors license. Wesley spent the majority of his plumbing career at Racine Unified which he left to start Building Waters, Inc. Wesley still serves his employees as the Head of the plumbing division and his clients as the onsite project quoting specialist.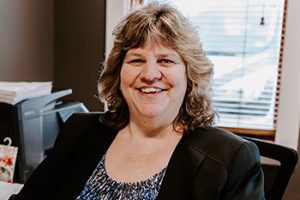 Sharon
CFO and General Manager
Sharon came to Building Waters back in 2015 she brought with her an impressive skillset. She has been an integral part of the growth and success of our company. Sharon performed exceptionally in the role of Office Manager, Controller, Marketing specialist and an all-around operations guru for over 5 years before stepping up to take on the executive role of CFO and General Manager in 2021.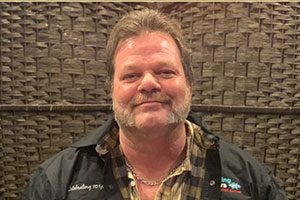 Rob
Plumbing Division Manager
Rob is a Journeyman Plumber and has been in the industry for more than 30 years. After several years working with Building Waters as a field technician, he joined the executive staff this year as the division manager. While in the field Rob specialized in Rough Plumbing but is an expert in all areas of plumbing,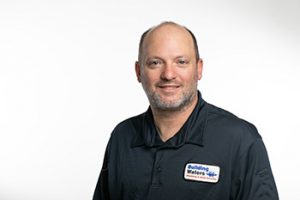 Dean
He has worked with Building Waters for 5 years. His favorite thing to do in the field is run drain waste piping. He loves fishing and being outdoors.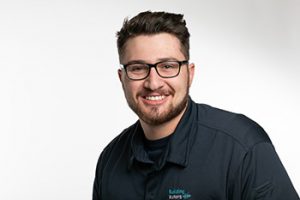 Ted
He has worked with Building Waters for 4 years. He loves to work on drain and vent piping in the field & talking to our customers. When he isn't working in the field he likes to work on cars and go fishing.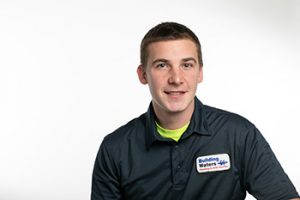 Ray
He has worked with us for 4 years, and some of his favorite things to do is pipe houses. Outside of work he likes to go golfing and hunting. He is a Bucks fan and loves to watch basketball.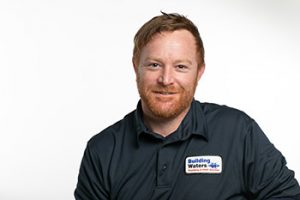 Jason
He has worked with Building Waters for a little over a year now. His favorite thing to do in the field is install sump pumps and water heaters. When he is not at work he likes to go bowling or spend time with his family.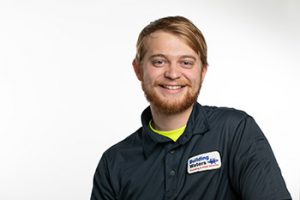 John
He has been with us since the Fall of 2019 and since being with us he likes to work on toilets and sinks. His favorite thing to do outside of work is to be outdoors either fishing, hunting or even snowmobiling.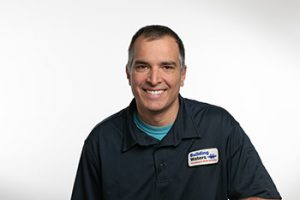 Ben
He has worked with us for 5 years. Some things Ben loves to do when he isn't at work is go on vacation and watch his kids play sports.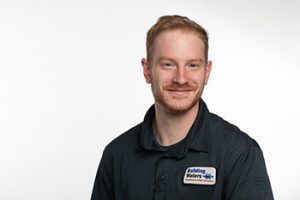 Steve
He has worked with Building Waters for 4 years. His favorite thing to do in the field is work on commercial refrigeration equipment or boiler systems. When he isn't working, he loves to attend music festivals, concerts or shows with his friends.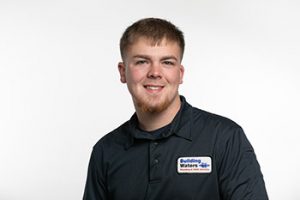 Dalton
He has worked with Building Waters for 2 years. His favorite thing to do in the field is troubleshoot problems and work on refrigeration equipment. He enjoys keeping himself busy outside of work by working on project cars.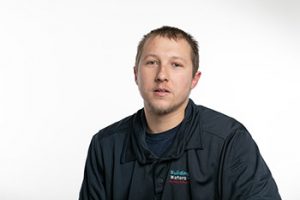 Caleb
Caleb has been doing HVAC work for about 6 years. He enjoys installing Furnaces and Air Conditioners. Outside of work, he enjoys spending time with his son.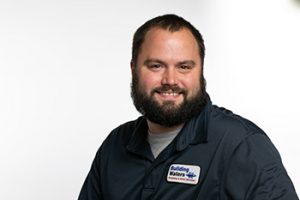 Mike F.
Mike has worked with us for a year now and specializes in working on Commercial Refrigeration equipment. His favorite things to do when he isn't at work is work on his house or go golfing.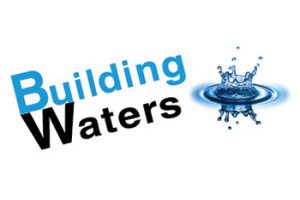 Frankie
Frankie has been in the Remodeling world for 15 years and loves to see the happy satisfaction of customers when a job is completed. When he isn't at work, he enjoys fishing, playing pool and washing his truck.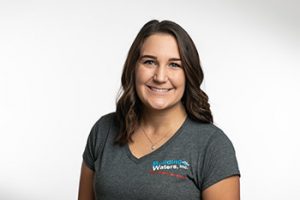 Cadi
She is an Office Assistant and helps run the HVAC and Remodeling Division. She enjoys learning new aspects of her job while pursuing her degree in Business Management. She loves to travel to tropical destinations and enjoys going on vacation pretty much anywhere. When she isn't working you can find her spending the majority of her time with her two younger children and husband.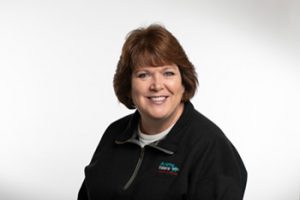 Luanne
She is an Office Assistant and helps run our Plumbing Division. She has worked with us for a year now and loves to make our customers happy. She enjoys being with her friends and family the most when not at work. She also enjoys being up North with her family relaxing and fishing.