HVAC: Industrial, Commercial and Residential Heating & Cooling Services
Whether at home or work, we all like having optimal temperature control. In Southeastern Wisconsin, this generally means your house or office will have both an air conditioner in the summer and a heating system for the winter. Our high-quality trained team offers installation, maintenance and repair for all makes and models of furnaces, boilers, air conditioners, indoor air quality units, and pneumatic control systems. We offer specialized expertise to provide solutions based on whatever heating and air conditioning requirements you may have. We provide the HVAC services you need in Racine, Kenosha, Milwaukee, and Waukesha counties.
We are one of few companies in the area that work with heating systems that use hydronics. These can include boilers, baseboard heating and hot-water radiators. These hydronic systems can range from one room to an entire building. Building Waters has experience in maintaining and repairing hydronics systems of all sizes.
Building Waters has the experience necessary to work with all commercial HVAC systems including those in restaurants, churches, schools and stores, as well as industrial facilities. Commercial systems tend to be more complex and require an expertise that not all HVAC contractors have. We will work with you not only for installation, but also maintenance. Routine maintenance for your system is important to ensure peak performance and energy efficiency.
Though we work with and service all makes and models, we use high-quality brands for installation, including Carrier (for commercial units), Honeywell and Fujitsu. Contact us for a free estimate for HVAC repairs, maintenance or installation. We also offer emergency services to suit your specific needs 24/7/365.
Air Conditioning & Cooling
Making sure your air conditioner is working optimally and efficiently is important. Proper regular maintenance will help extend the life of your AC unit and not leave you with additional costs in AC repairs or replacement. Contact us to have one of our trained techs inspect and maintain your air conditioner.
Our Air Conditioning Services Include:
Installation
Service/Repair
Preventative Maintenance, Tune-ups
We Offer Products From:
Luxaire (Air Conditioners)
Goodman (Air Conditioners)
Fujitsu (Air Conditioners)
Aprilaire (Humidifiers )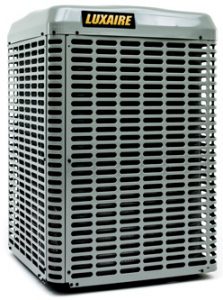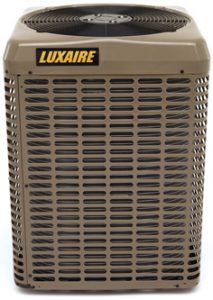 Luxaire LX Series 3-Phase AC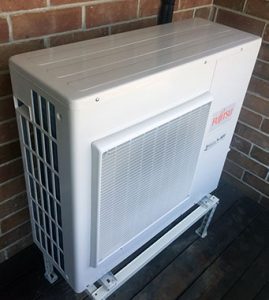 Fujitsu Ductless Air Conditioner
Heating
An important part of energy efficiency in your home, office or facility is maintaining your current heating system. We install, maintain and repair all home and office heating systems to help keep you warm throughout the cold Southeastern Wisconsin winters. Our experienced heating repair technicians will inspect your furnace, radiator or boiler to make sure it is working for you and not costing you extra in lost efficiency. Hydronic systems, such as boilers and radiators, for both residential and commercial applications can be more expensive to install, but generally require less upkeep and maintenance over time making them more cost effective when compared with conventional forced air systems.
Our Heating Services Include:
Forced Air/Furnaces
Hot Water
Radiant Heat
Hydronics/Steam
Make-Up Air Units
Preventative Maintenance, Tune Ups
Heat Pumps
We Offer Products From:
Luxaire
Goodman
Fujitsu
NTI
Burnham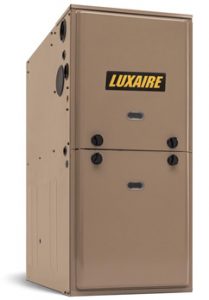 Luxaire LX Series Gas Furnace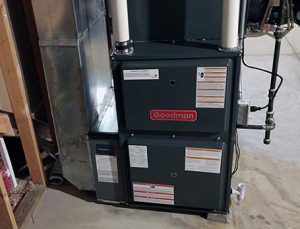 Goodman Furnace Installation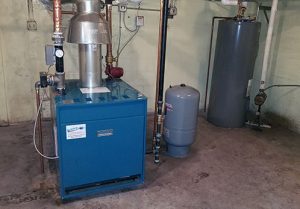 Commercial Boiler Installation
Ventilation
Trust our expert contractors to provide the best installation, repairs and maintenance on the ventilation equipment that improves your indoor air quality. Installing an air ventilation system for your home or office can reduce the amount of bacteria, dust and pollen that you breathe in each day. Quality air filtration can also help improve the efficiency of your heating and cooling system due to less particulate accumulation in the vents and ducts.
Our Ventilation Services Include:
Exhaust Fans
Make-Up Air Units
Sheet Metal Fabrication
Filtration
Indoor Air Quality
We Offer Products From:
Renewaire
Broan
Panasonic