Commercial Refrigeration Services
We offer Southeast Wisconsin the best results available when dealing with Industrial and Commercial refrigeration. Our expert team regularly attends continuing education courses, has access to industry best practices and is proficient at high-quality refrigeration installation, repair and maintenance practices – all without the cost of the bigger guys. Whether you have a ice machine that needs repair, maintenance on a walk-in or reach-in cooler, or need a walk-in freezer installed, Building Waters is here to help.
We offer a variety of refrigeration services to suit your specific needs. Maintenance of refrigeration equipment is key to ensuring your equipment is able to last long-term and is running at peak performance. If your machine's condenser isn't clean, gaskets and seals are worn, or drain lines are clogged than your equipment may be running inefficiently. We offer routine maintenance to help prevent expensive and untimely breakdowns.
Whether you are a bar, restaurant, convenience store or another commercial facility, we know that your refrigeration equipment is important to your company, so we are available for emergencies 24/7/365. Building Waters can handle any situation big or small in Racine, Kenosha, Milwaukee, and Waukesha counties. Contact us today to request a quote.
Ice Machines, Freezers and Coolers
When determining the best refrigeration equipment for your specific use, you need to trust your contractor to account for a number of variables. We have the necessary expertise in working with confinements, size and layout to help you choose and install your new commercial refrigeration system. We also specialize in maintaining and servicing a variety of systems including ice machine maintenance, cooler repairs and fixing walk-in freezers. Contact us today for your industrial and commercial refrigeration repair or installation needs.
Refrigeration Services:
Installation of new equipment
Service & Repair
Preventative Maintenance
Bar Coolers
Walk-in coolers and freezers
Reach-in coolers and freezers
Ice Machines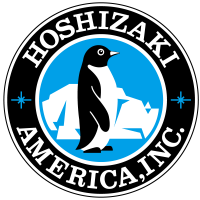 Proud to Service Hoshizaki Ice Machines and Bar Coolers
Walk-in Cooler Maintenance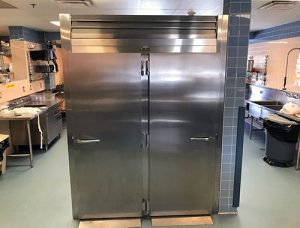 Preventative Cooler Maintenance